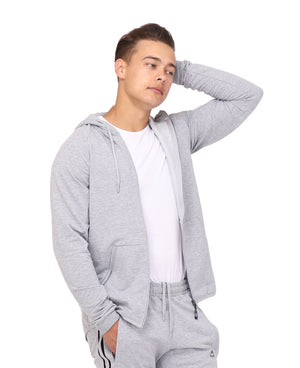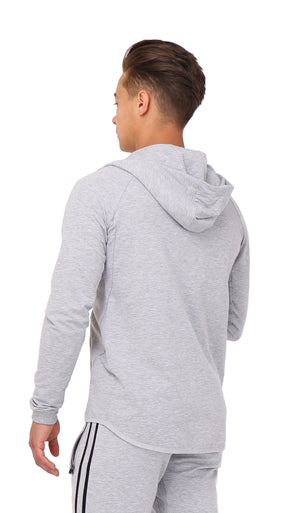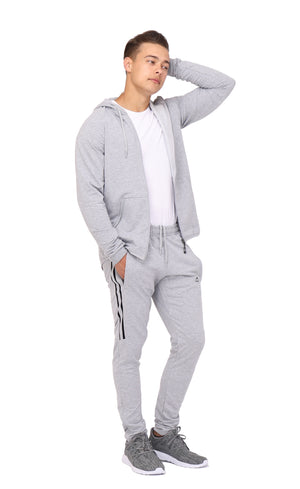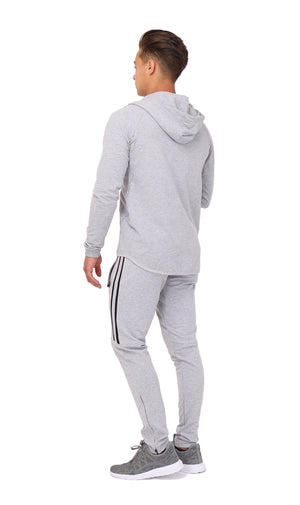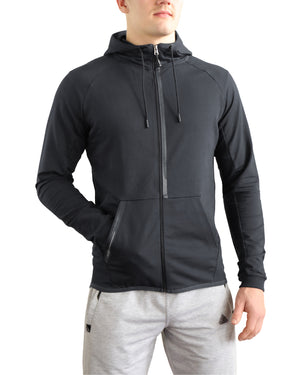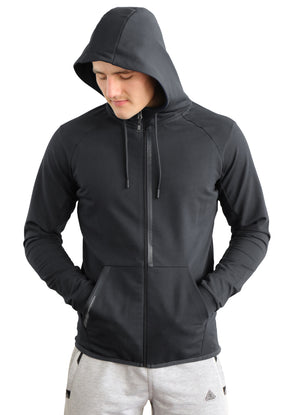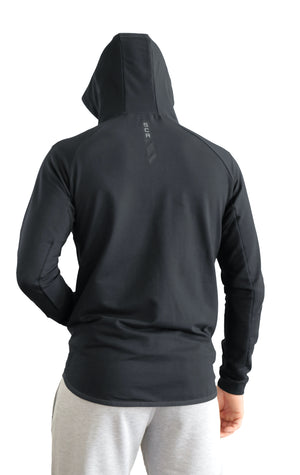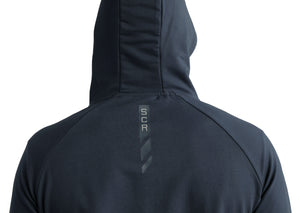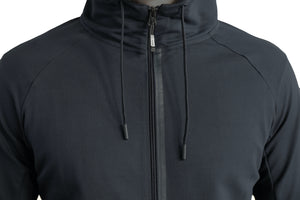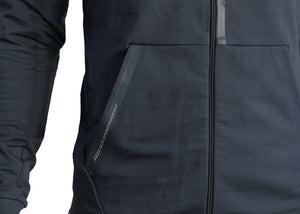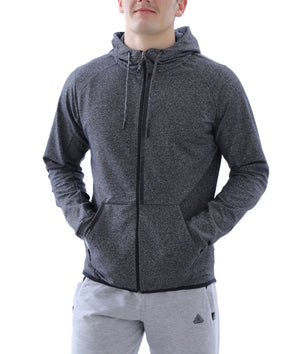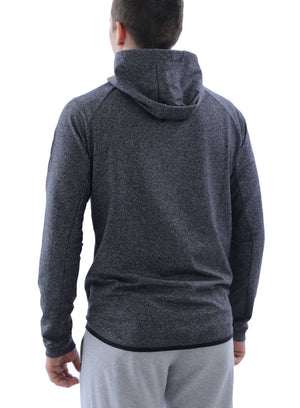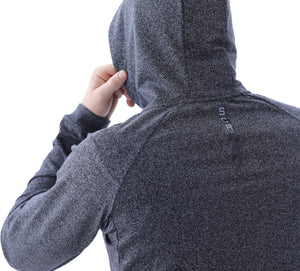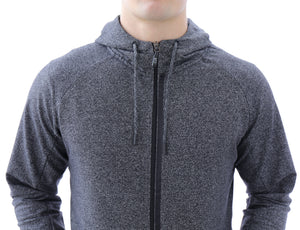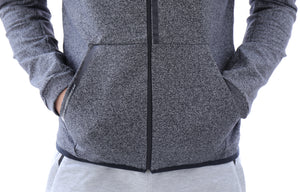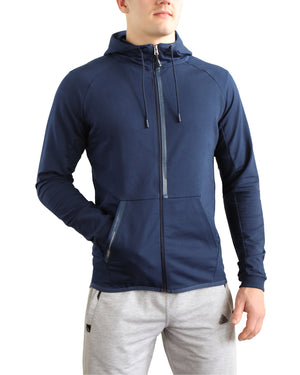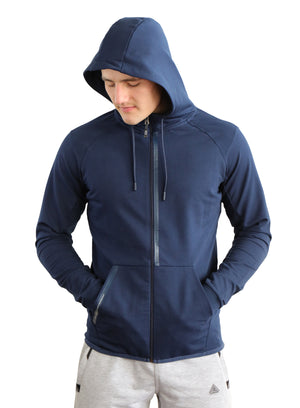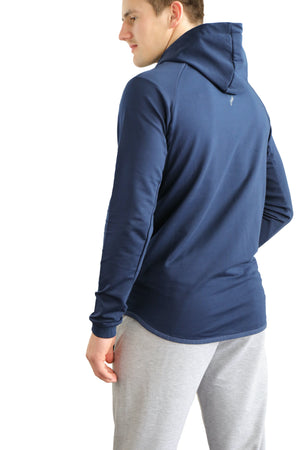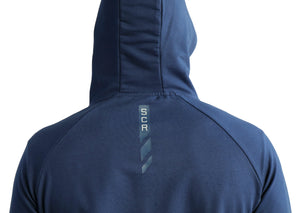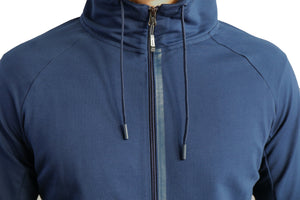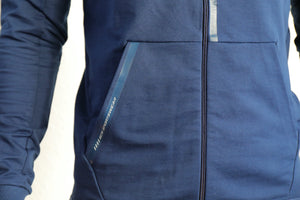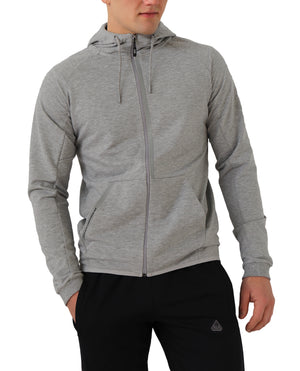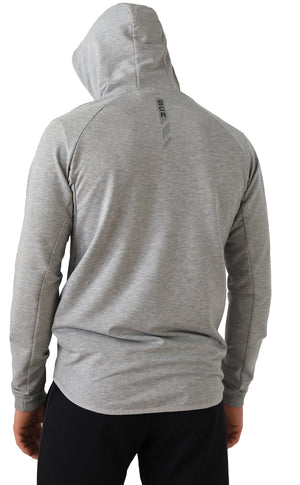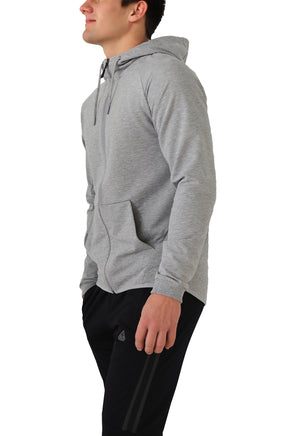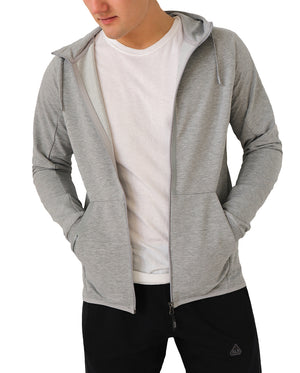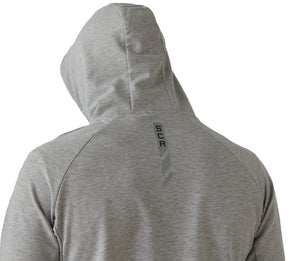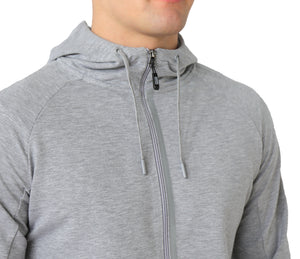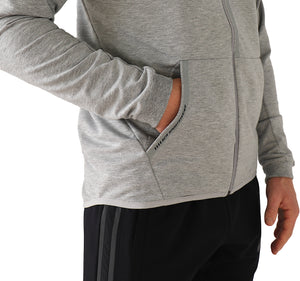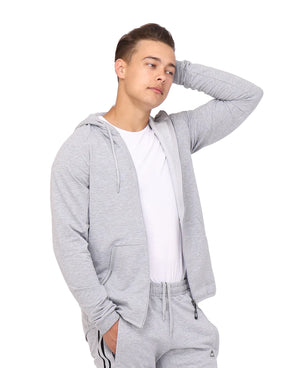 SCR Sportswear's Men's Cool Hooded Sweatshirt with HYDROFREEZE X Technology
SCR Sportswear | Men's Cool Hooded Sweatshirt with HYDROFREEZE X Technology
Men's Cool Hooded Sweatshirt with HYDROFREEZE X Technology
Get ready to embrace the summer season with SCR Sportswear's Men's Cool Hooded Sweatshirt featuring HYDROFREEZE X Technology. This lightweight hoodie is perfect for those warmer days, offering a fashionable zip-up design and cutting-edge HYDROFREEZE X Technology. Experience the perfect blend of comfort and style with our Men's Cool Hooded Sweatshirt with HYDROFREEZE X Technology.
Features
HYDROFREEZE X Technology: Our innovative technology helps regulate body temperature by wicking away moisture and sweat, keeping you cool and dry even during intense workouts.
Lightweight design: Perfect for warm weather, our hoodie is designed with a thin and breathable material that allows for maximum movement and breathability.
Versatile design: Our hoodie's zip-up style and sleek appearance make it suitable for both athletic and casual wear.
High-quality materials: Made with premium materials, our hoodie is both durable and comfortable, ensuring that it will last for a long time.
Brand name: Our hoodie is brought to you by SCR Sportswear, your go-to local brand for high-quality sportswear.
Every product is unique, just like you. If you're looking for a product that fits the mold of your life, the SCR Sportswear's Men's Cool Hooded Sweatshirt with HYDROFREEZE X Technology is for you.

Inventory Last Updated: Dec 11, 2023
Return/Exchange Policy
How do I return/Exchange?
Enter your order number and email address in the fields above and click Start
Follow the instructions and select the items you want to return/Exchange.
Please email us your return/Exchange tracking number @ scrsportswear@gmail.com
Return/Exchange address:
SCR SPORTSWEAR
19215 SE 34th St #106,
PMB 631,
Camas, Washington 98607   
Return/Exchange process during holiday may take 2 to 3 weeks.     
1. Pack the item(s) securely in the original product packaging, if possible. All items must be returned/Exchange in good condition to ensure that you receive credit (i.e. retail packaging, warranty cards, documentation, product, accessories). Before sending your return shipment, please remove all extra labels from the outside of the package.
All refused packages, "non-deliverable address"/"return to sender" packages, returns due to shipping address provided by a customer incorrectly will be refunded with return processing fees deducted from a refund: 1 item - $8, 2 items - $10, 3 item- $13, 4 items -$15, 6 items - $18, 8-10 item - $20.  No exceptions!
 For (claimed as defective or damaged) returned items not damaged or defective, we will refund the purchase price of the item less the return shipping costs. No exchanges! No exceptions!                                                                        
What items are returnable/refundable/exchangeable?
You can return/exchange all SCR Sportswear products purchased directly from SCR SPORTSWEAR, Inc via website, Instagram, Facebook. (Please note, SCR Sportswear doesn't have a retailer or authorized dealer to sell our products)
You can return/exchange your items within 30 days of receipt of your shipment
All returning items must be UNWORN, LINT FREE, CLEAN (no animal hairs, no stains), UNWASHED, PERFUME FREE, NON DAMAGED, Including all the original packaging and documentation. Restocking fee of up to 50% may apply for returns that don't comply with the return policy. $4 will be deducted from a refund for each item if received wrinkled, lint, and pet hair; please  fold items nicely and pick the proper sized package to ship them back. We will refuse an exchange for returned items if shipped in the condition described above and will issue a refund minus the $4 for each garment. For returned items not damaged or defective, or refused packaged we will refund the purchase price of the item less the return shipping costs/fees. 
Please note: Shipping and Handling costs, gift box costs and other charges are non-refundable. We cannot accept  COD deliveries.
If you believe you have received a defective product, prior to returning/exchange the item, please email us with an image of the defect and your order number for our production team to review.
***By placing an order with SCR Sportswear, the customer acknowledges and agrees to all our shipping/return policies, terms and conditions. 
Are there any charges for return?
The customer is responsible for any returns/exchange shipping costs / packaging and for obtaining tracking information as SCR Sportswear is not responsible for any lost/missing returns/exchanges.
Package should be packed securely and  shipped pre-paid through a traceable method like UPS or Parcel Post. We don't accept COD
How soon will I get my refund?
SCR Sportswear is not responsible for lost shipment.
No Refund will be provided if shipping address provided by customer is incorrect or no one is present to receive the shipment.
If requesting refund for the package on transit due to delay in delivery by USPS/UPS SCR Sportswear reserve the right to charge 35% restocking fee and $5 handling fee.
No Refund If shipping address provided is different than billing address.
No refunds for confirmed and delivered packages if claimed "undelivered" or "don't have my package". 
Once your return

/exchange

is received and inspected, we will send you an email to notify you that we have received your returned

/exchange

item. We will also notify you of the approval or rejection of your refund (restocking fee may apply for cleaning, steaming if needed).

Once we receive your returned item, we will refund you the purchased amount and send you an email to confirm that the return has been completed. Refunds are in the form of original payment, 

please allow up to 10 business days for the refund to be reflected in your account or your exchange to be sent out. 

We do not refund original shipping charges. 

AT SCR SPORTSWEAR WE DON'T OFFER OR PROMISE ANY VERBAL CREDITS OR REFUNDS WITHOUT THE RETURN OF A PRODUCT. ALL PRODUCTS MUST BE RETURNED IN ORDER TO RECEIVE A FULL OR PARTIAL REFUND. 

NO EXCEPTIONS TO REFUND AND RETURN POLICY.
Reviews